Tour of Mont Blanc 7 days north 3 countries
Tour of Mont Blanc Italy Switzerland France 7 days with guide - sleep in refuge + Rafting
3 countries in 7 days!
Crossing 3 countries in the week to discover different cultures, but looking more closely, the culture of the Mont Blanc takes over. A common history but valleys with their own moods and characters.
The Swiss Alps are very flowery and variety of plants will charm you. What about cows with huge bells, fondue, chocolate, grapes and so sympathetic local accent … ah so, long live the mountain!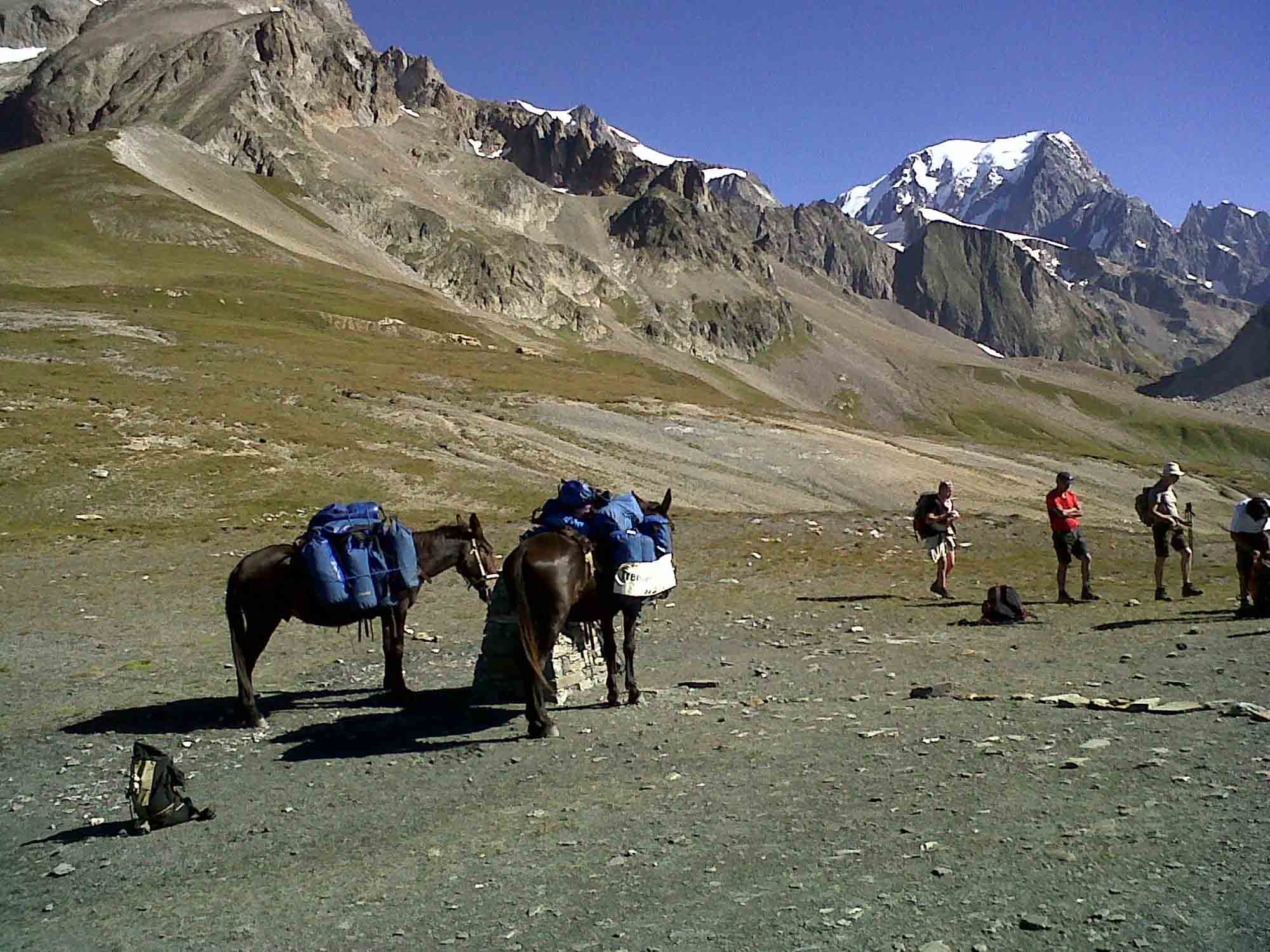 Easy-medium
Physical difficulty





Courmayeur(it) - Contamines (fr)
Highlights
No car transfer
3 countries crossed in 7 days

A trek in 3 countries including rafting!
This Tour of Mont Blanc in 7 days  offer the view of the giant of the Alps in 4 of them, because in Switzerland other mountains separating us from Mont Blanc. But views e-xep-tion-tional welcome us there, like that of the Rhone valley (born in Switzerland before going to jump into Lake Geneva) from Bovine. Bucolic and rural environments also planted with alpine chalets in the traditional architecture, the oldest dating from 1769 (in wood) or the charming village of Champex, nestled between the mountains and the lake.
In Italy, we cross the Grand Col Ferret and contemplate the Val Ferret, the Val Veni, Big Jorrasses, the Giant's Tooth, Mont Blanc.
In France, we travel the Val Montjoie, at the foot of the glacier Bionnassay and Domes de Miage to name a few … then the whole Chamonix valley! ..
During the week, most agencies take you by bus some days  (the descriptions of steps reveal) because the tour of Mont Blanc can not be completed in 7 days. Not us (can you imagine the mule inhaling the fresh air through the window of the bus and start braying loudly

…)!
Your luggage (max 7kg) will be carried by a mule managed by a mule guide. You carry on your shoulders what you need for the day. We lend you a waterproof bag to protect your luggage.
The descent raft is optional … but, what happiness to cool  when the sun heats!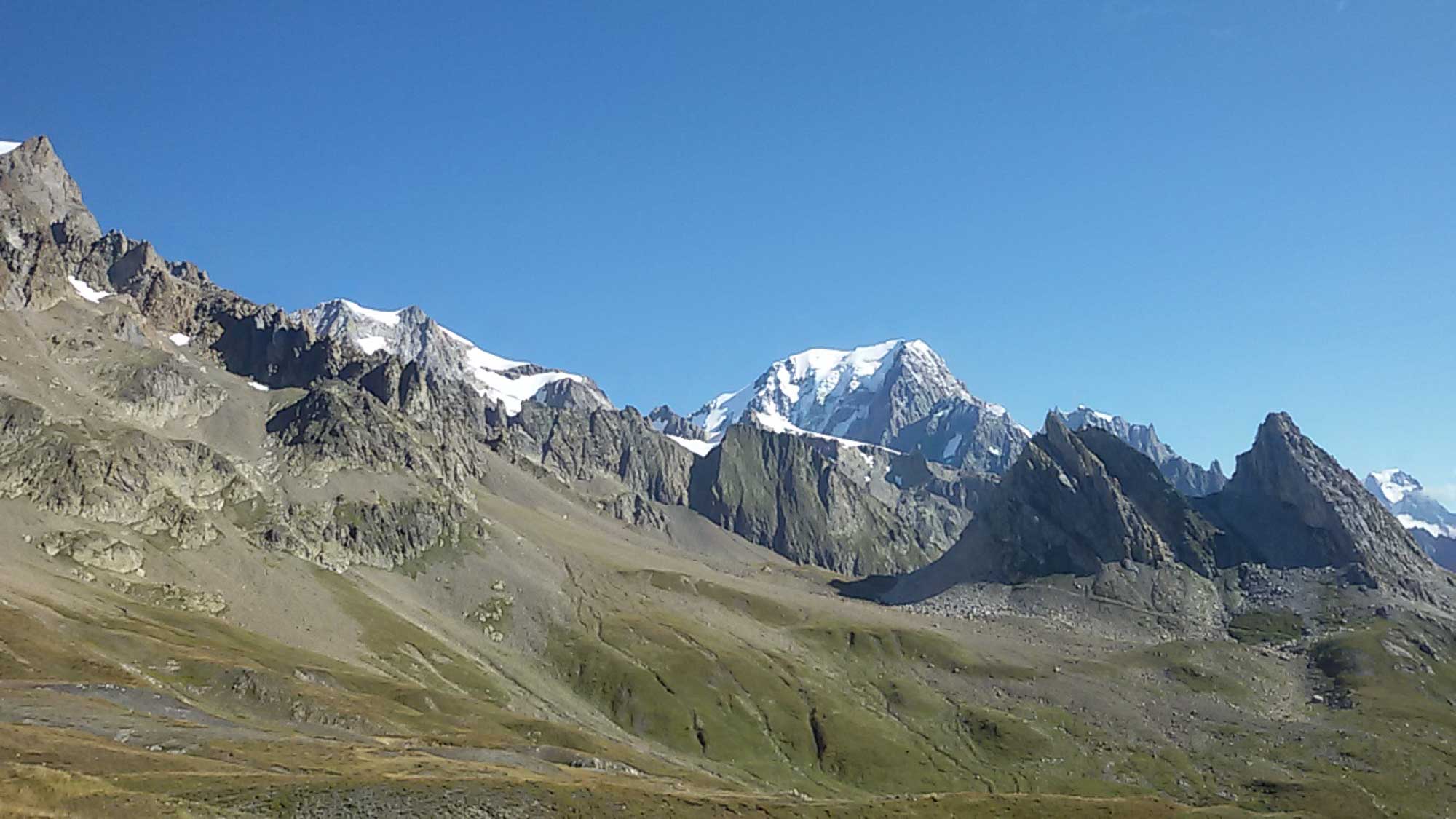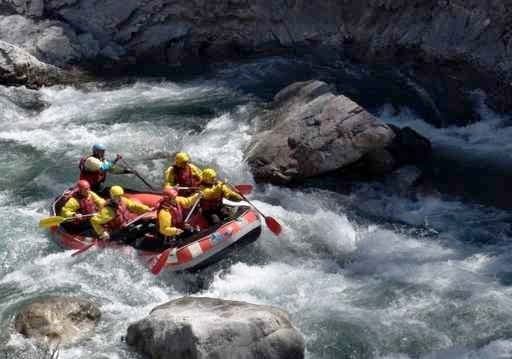 Arpnouva – La Peule


770m

470m

6h      

9km
La Peule – Champex


400m

1000m

6h      

21km
Champex – Trient


615m

750m

6h      

18km
Trient – Argentière


800m

1120m

6h      

9km
Argentière – Bionassay


700m

350m

6h      

22km*
*13km if rafting
Bionassay – Le Truc


480m

460m

6h      

12km
Le Truc – Les Contamines


0m

710m

6h      

5km

Courmayeur
(Courmayeur, Vallée d'Aoste, Italie)

Arnuva (alt m)
(45.79075758796201, 6.9312576041556895)

La Peule (alt : 2071m)
(45.7371378593484, 6.779530404601246)

Champex le lac (alt m)
(45.75736108396616, 6.711703061882872)

Trient (alt m)
(45.89294536517077, 6.72157573630102)

Argentière (alt m)
(45.9223959853308,6.829720258538146)

Refuge de Bionassay (alt )
(45.95906111405481, 6.874524587765336)

Refuge du Truc (alt m)
(45.99368754216431, 6.9332749815657735)

Les Contamines
(Les Contamines-Montjoie, France)
Practical informations for this trek
General practical informations
Suggested equipement
A qualified guide will take you throughout the trek. A mule carrying your stuff up to 7 kg. To prepare your bag : check the luggage and equipment page and FAQ
Cancellation insurance
Buying an insurance for a hiking holiday in the Alps costs 4.5% of the total price per person. We must therefore add that amount to the price of each stay bought. For more information read the page cancellation insurance
Before coming
Read: "The life of the mountain" Bernard Fischesser Ed Abrams. "Know read the stars" of the Maritimes H. A. Rey editions and overseas territories. "The social life of plants" by Jean-Marie Pelt www.amazon.fr/vie-sociale-plantes-Jean-Marie-Pelt/dp/2213013713
Maps: IGN Top 25: 3630 and 3531 OT Chamonix and St Gervais les Bains
To do: since you are acclimatized, climb to the top! The ascent of Mont Blanc
See: Cable car to the Aiguille du Midi. The cave of the Mer de Glace.
How to book ?
To book you must:
Contact us by phone or email to verify that your dates are a departure planned
Click on a link "book this trek"
Choose your means of payment (check, bank transfer, CB)
Paid 30% deposit or the balance of your stay
Print to complete, sign and return the contract attached in the email confirming your order.
Several payment methods are possible: 1) By check: to make the order of TREK MONT BLANC and send to TREK MONT BLANC 431, Col de Joux Plane route of Hamlet Mévoutier 74340 Samoëns – Haute Savoie – France. Booking your stay will be effective only when 30% of the amount will be credited to the account of TREK MONT BLANC.  2) By bank transfer: Our bank details will be stated in the order confirmation email 4) By credit card: your invoice will be in your account online as payment confirmation of your stay by the bank.
A question?
See our 'frequently ask questions' page
Contact us
Availability, details, suggestions…
Book this trek
Departures every sunday in summer